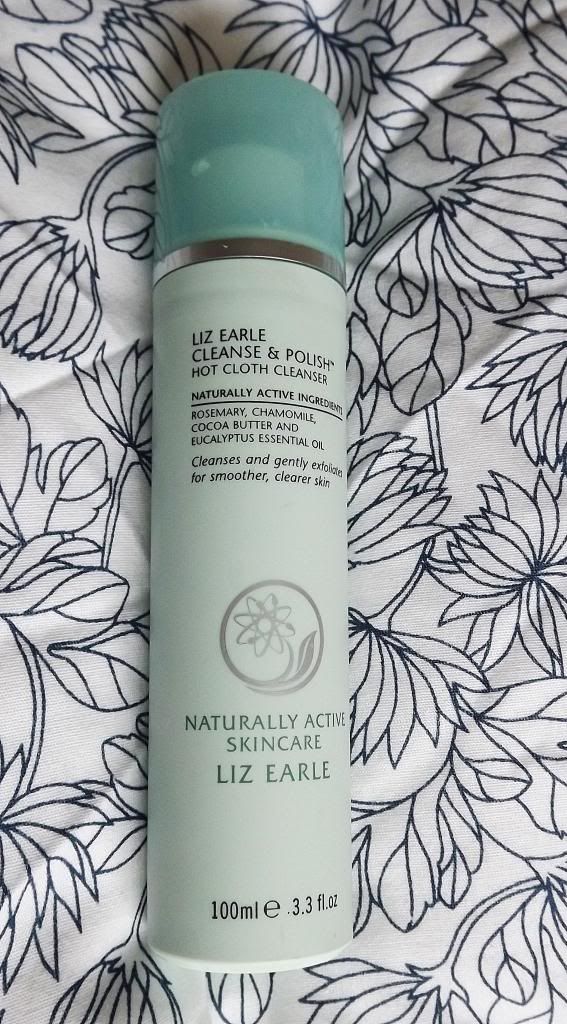 Liz Earle used to be one of my favourite cleansers. The hot cloth cleanser was a product I'd look forward to using, look forward to slathering it all over my face and watching it melt off my make-up.
Last year I started to get into Neal's Yard and left Liz Earle by the wayside in the place for some new products. Recently I decided to purchase the hot cloth cleanser again. Now it's back in my life I can't remember why I let it go.
The hot cloth cleanser leaves my skin buttery soft and incredibly smooth. It removes all traces of make-up and leaves me with cleansed and refreshed skin. Instead of using the muslin cloth, I love using it with my sonicleanse,
review here
. The muslin cloth is great, but it just always seemed to get stained really easily. I like to use the cloth after I've got most of my make-up off. It gently buffs my skin, and teamed with my sonicleanse, my pores are left clean.
I'm sure most people have heard of the hot cloth cleanser, but I just wanted to share my thoughts.
I know some people have reservations about the smell, but to me it smells really herbal and natural. Jam packed with rosemary, camomile, cocoa butter and eucalyptus, it is a calming and creamy cleanser that is really kind to my sensitive skin. If you've not tried it I'd definitely recommend!