Bblonde
. The Bblonde team got in touch with me
months
ago, asking if I wanted to try their hair lightener.
Let's get
one thing
out on the table.
I've never dyed my hair at home. My hair is one of the things I really look after and so I never cut or dye it myself. However, costly trips to the hairdressers have become few and far between on my student budget (something I can't wait to rectify when I get a full-time job!).
I've always had a facination in home dye kits, but having gone to an all-girls school where frequent home-dye hair disasters were common, I've always been too scared to go for it.
Anyway, I said yes! Before we get onto the review: I had my hair ombred at the hairdressers last November. As ombre is at the ends of the hair, I've not had it re-dyed since. Whilst the dye stayed in my hair, it somewhat faded. I wanted to use Bblonde to see if I could recreate the really blonde ends again.
Here's the box: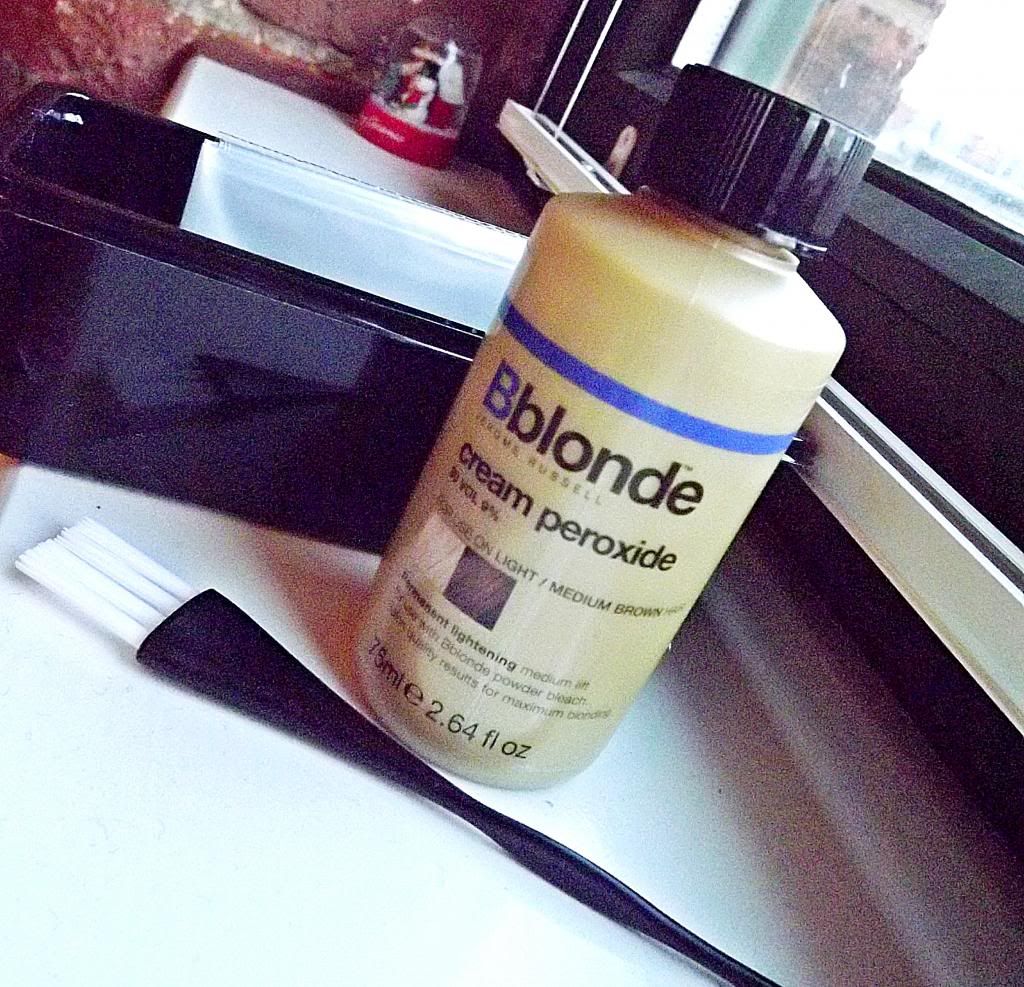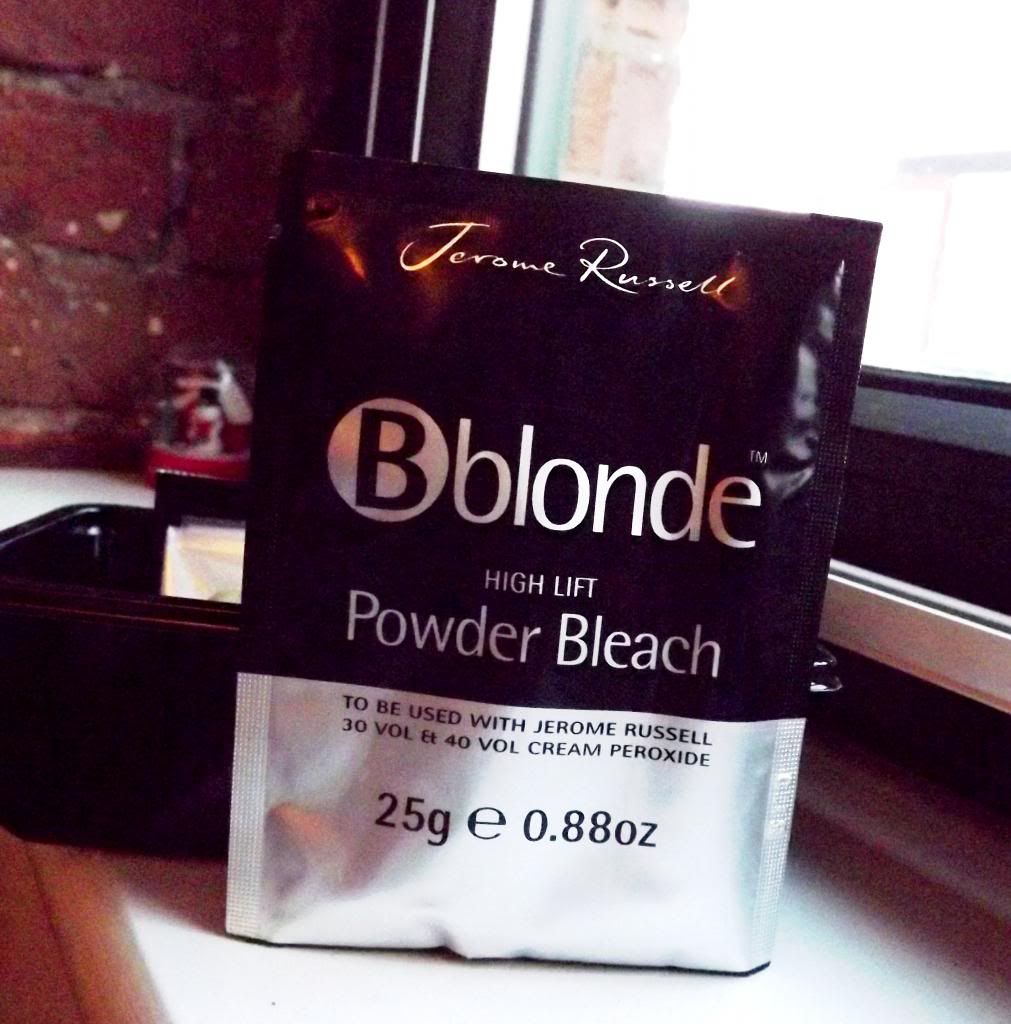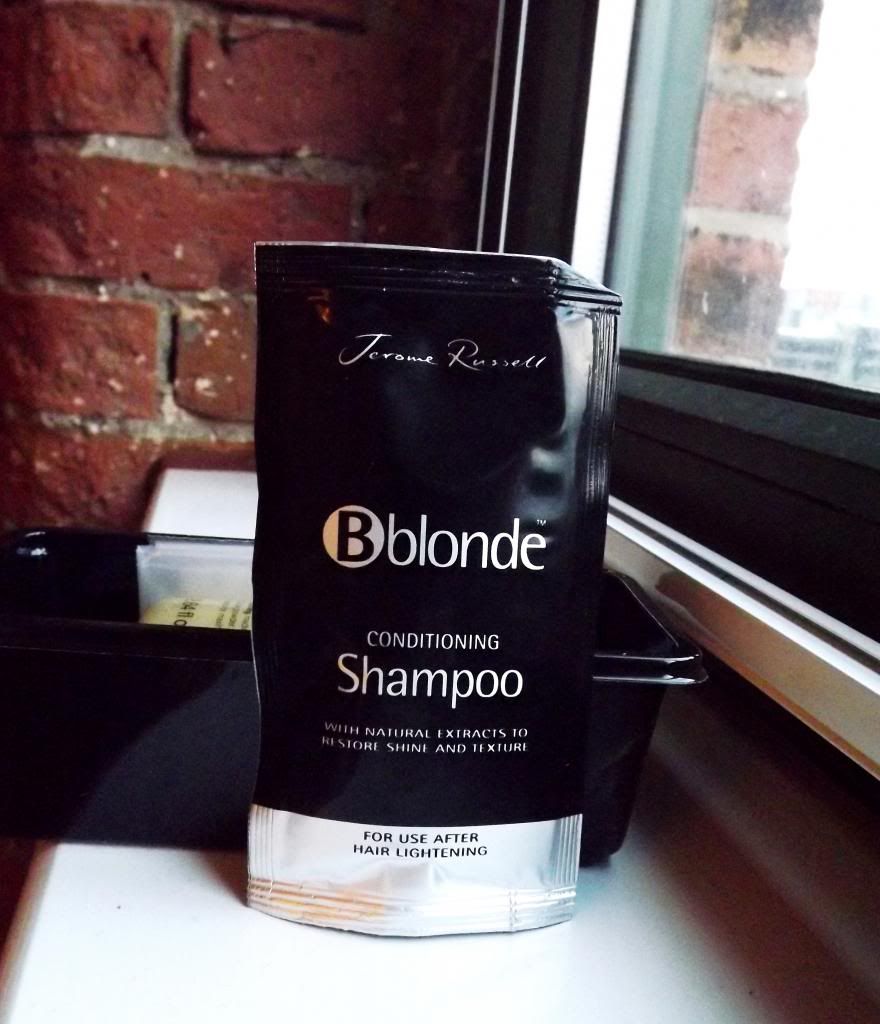 Inside the pack you get: 75ml of peroxide, 25g of bleach, a clear plastic cap, a brush, a mixing tub, conditioning shampoo, instructions and some plastic gloves.
The mixture:
for every 25g of bleach, you need to add 75ml of peroxide which makes mixing the product really easy as the measurements are prepared for you.
Application:
the instructions are really easy to follow, but I used a technique that I saw on YouTube a while back. As my hair is cut into a slight V, I bunched my hair into pigtails just over my ears, and focused the majority of the product on around three inches of hair, from the tips upwards. I then blended a little of the product up towards my ears, using the least amount of product as I reached my ears.
Why did I apply this way?
Applying the product using a graduated method is great for ombre because it creates a 'fade-effect' from the top of the head (natural hair colour) down to the tips (light blonde). The technique I used has allowed my hair to graduate into the blonde rather than having a sharp line. I like having my hair ombred in this way as it keeps my hair looking really blonde and light, without unsightly roots which come from big gaps between salon trips!
Would I use Bblonde again?
Definitely, I presume the more I use this product the better I'll get at applying it, but I achieved the look I wanted to really easily. The product is easy to mix, use and washes out well with the cleaning shampoo. My only criticism is that as I have long, thick hair more shampoo would have been better, but I washed all of the residue out with normal shampoo with no worries.
Bblonde have a range of products for all hair colours, and give you tips on how to use it depending on different hair types/issues you may have. If you're lightening or using dye on your hair for the first time like me, I'd recommend them!
Have you ever tried a home dye kit?