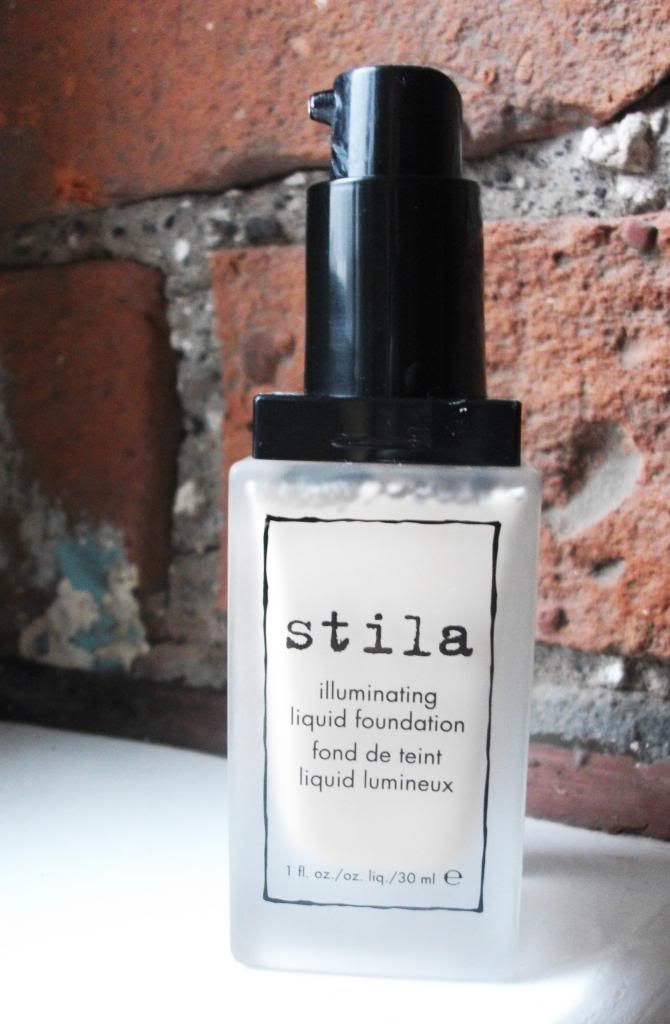 I've got a stigma about Stila. In my head, Stila are the kind of brand that sell products that look insanely good, but I always am put off by the slightly higher prices. I'm not sure why, as I'd gladly fork out more for a NARS or MAC product without worrying about it. I've only heard good things about Stila too.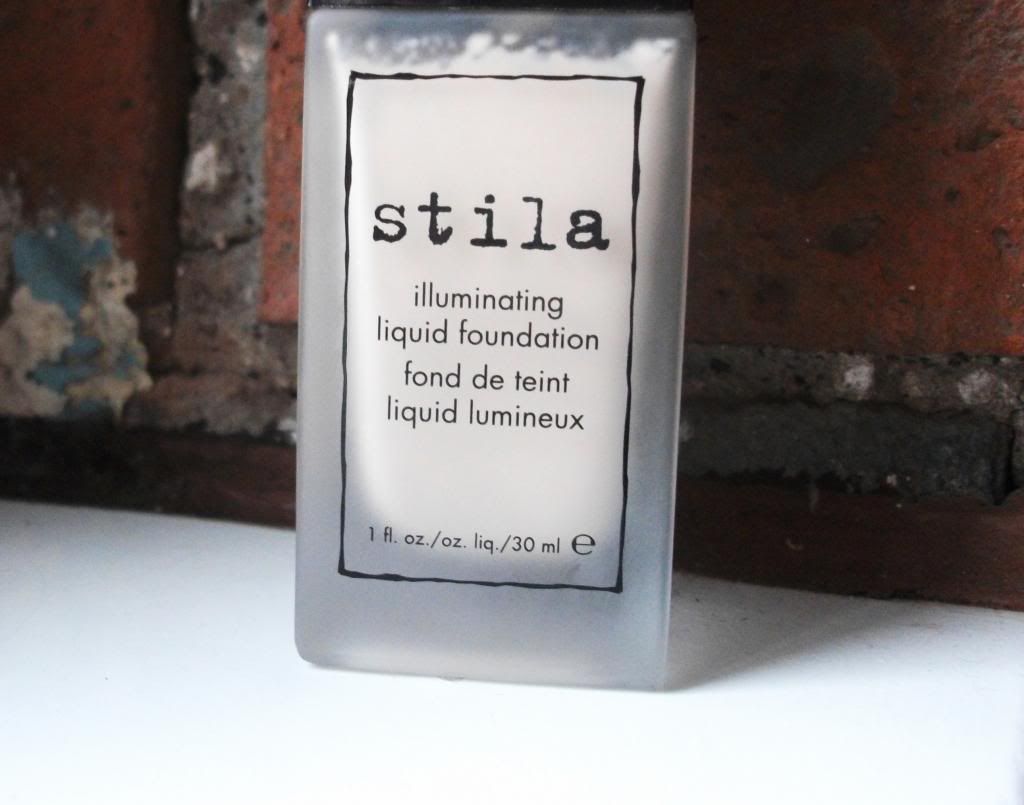 Anyway, I took a deep breath and whipped out the £26 for the Illuminating Liquid Foundation a few months ago. It really hasn't disappointed. Slightly thicker than expected, the illuminating foundation is a great product that makes all dullness and tiredness disappear with the swish of a brush.
Easy to blend, wonderfully matched to my skin tone and well worth the money, the foundation is a great buy. Whilst it is slightly pricer than the usual high street ones that I wear on a day to day basis, it really offers a glowing and illuminated complexion. The mica (tiny crystals) reflect light brilliantly to help you to achieve radiant and glowing skin.
The foundation was used in this make-up look:
The coverage is medium, but can easily be blended into full coverage if you require. I really loved how it glided over the skin to even out imperfections, without masking the skin in a 'cakey' way. It is also great if you have dry and sensitive skin (like myself), as it is really moisturising.
The only issue that I could see people having with the illuminating foundation is that I can imagine if you prefer a matte finish this will be too dewy and glow-y for you. It's championing factor is probably the shades. This is the second shade up, and is perfect for my ghostly white skin. If you struggle to find foundation that suits your pale skin then this could be a winner for you.
Have you tried any Stila products?